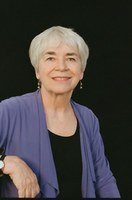 by Marilou Hyson
CONNECT Modules provide a rich resource to faculty and PD providers, so why doesn't everyone use them? Are there new ways to "slice and dice" the CONNECT Module pie? Join Marilou Hyson for a discussion about barriers to module use and ways to bust through those barriers.
The CONNECT Modules are a rich resource for early childhood faculty and other professional development providers to use with learners. They fill a serious gap in the preparation of early childhood educators to serve young children with disabilities and their families. They're innovative, evidence-based, interactive, practice-focused, packed full of videos, audio clips, handouts, activity guides, and more.
So why doesn't everyone use these modules? I've been thinking about that question in light of several personal experiences. One is my background as a university faculty member in an early childhood department. Another is my recent consulting work on teacher preparation issues in several developing countries. And still another is the work my co-authors and I did to summarize research on early childhood higher education for a forthcoming handbook chapter.
Let me describe what I think are some of the barriers to implementation. See what you think, and please share your views—not just about the barriers, but about how we can "bust" them.
Computer/web anxiety among individual early childhood faculty. There is at least anecdotal evidence that many faculty, especially those who have been teaching for years, are reluctant to use web-based resources and other innovative technologies such as those offered by CONNECT. The enthusiasm shown by CONNECT's "early adopters" has not diffused into higher education as quickly as I would have imagined. Do you agree? If so, what can be done?

Limited opportunities for faculty professional development. Few faculty have the financial or administrative support they need to keep current in content and pedagogy. CONNECT puts great materials out there. However, the scaffolding needed for implementation, including images of good faculty practices, and diverse options for modules' implementation, may not be sufficient for overworked, under-resourced faculty. Do you agree? If so, what can be done?

Technological barriers to the use of online resources in certain contexts. These barriers certainly persist in the developing countries where I consult. Sometimes there is no access to computers at teacher training sites, and even in the country offices of major organizations, the computers are so outdated as to preclude access to CONNECT's video resources. Even in the US, such barriers are a reality for many faculty members. Do you agree? If so, what can be done?

Institutional and state-level barriers to adding new, time-consuming content. Mandates about course content and allocation of time (often related to teacher certification) may pack the semester. In the minds of some faculty or administrators, CONNECT is introducing new content into crowded curricula. Do you agree? If so, what can be done?
Other guest bloggers and participants in the CONNECT pilot have addressed some of these issues and provided realistic examples of their own implementation strategies. But my sense is that many of the CONNECT "inner circle" have access to greater supports, or a more enabling environment, than the majority of faculty—more than half of whom are part-time. How can the CONNECT Modules most effectively serve the needs of the wider professional development community? Are there new ways to "slice and dice" the CONNECT pie, to introduce overwhelmed or innovation-averse faculty to materials that they will be eager to adopt? Again, please share your reactions to any of what I've posted here.
About the Author: Marilou Hyson, Ph.D. is a consultant in early child development and education and an Affiliate Faculty member in Applied Developmental Psychology at George Mason University. Formerly Associate Executive Director and Senior Consultant with the National Association for the Education of Young Children (NAEYC), Marilou contributed to the development of position statements on issues including early learning standards, professional preparation standards, early childhood mathematics, and curriculum/assessment/program evaluation.
Starter Questions
In your own or your colleagues' experience, have you observed other barriers to implementation?

What strategies have proven most useful in busting these barriers?