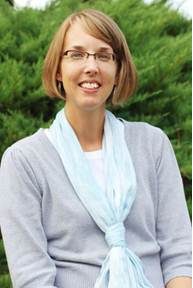 by Cathy Collie
How did one faculty use CONNECT Modules in an online environment? Cathy Collie from Wake Tech Community College shares her experience on using CONNECT Module 7 with her students. Read about what she did and share your examples.
I used CONNECT Module 7: Tiered Instruction – Social Emotional Development, in my Child Development 2 course this semester and plan to use it in the spring in my Child Guidance course. In this fully online section of Child Development 2 students are learning about the growth and development of children ages 3 to 8. Module 7 was used as an introduction and overview for social emotional development and students were given one week to complete the module. Prior to beginning the work in this module, students were required to complete the Quick Tour for Learner Section of CONNECT Modules. The majority of the students in this section were not familiar with CONNECT. After completing the Quick Tour, students began working at their own pace on Steps 1 and 2. They were instructed to carefully view the videos and activities with hints in Steps 1 and 2. Next students began working on Step 3. Students were instructed to select Social Emotional Development demonstration of tiered instruction. Students completed and submitted activities 7.4a, 7.5a, 7.6a, 7.7a and 7.8a. These activities correspond nicely to the chapters on social emotional development from the required textbook for this course (Early Childhood Development A Multicultural Perspective by Jeffrey Trawick-Smith). Students completed the remaining steps again at their own pace. After Module 7 was complete, students continued to learn about social emotional development through chapter readings and additional online assignments. At the conclusion of this topic, students will complete a discussion activity. In this activity students will share what they learned about social emotional development and how CONNECT module 7 compares to the chapter readings and additional assignments. I'll be glad to share what the students post on the discussion board once they have completed the activity.
I also plan to use Module 7 in my Child Guidance class in the spring. In Child Guidance we use the Dan Gartrell textbook, A Guidance Approach for the Encouraging Classroom. In the past I have aligned the CSEFEL Pyramid Module with this textbook. Now, I am super excited to use Module 7 instead. The chapters in the required textbook align perfectly with Module 7. For instance, Chapter 5, "Organizing the Encouraging Classroom" corresponds to "Creating an environment that helps children feel safe and connected". As we work through the text students will complete the corresponding steps in Module 7. Some of which we will complete together in class as a whole group activity and other parts will be completed as homework. I look forward to posting more details about this process!
Community Questions
How have you engaged students to learn about effective practices in an online environment?

How have you used Module 7: Tiered Instruction (Social Emotional Development and Academic Learning
About the Author: Cathy Collie is a full time instructor of Early Childhood Education at Wake Technical Community College. Cathy is a member of the North Carolina CSEFEL Planning Team. Cathy has been teaching at the community college for the past six years and has incorporated the CONNECT modules in several online and hybrid classes that she teaches.