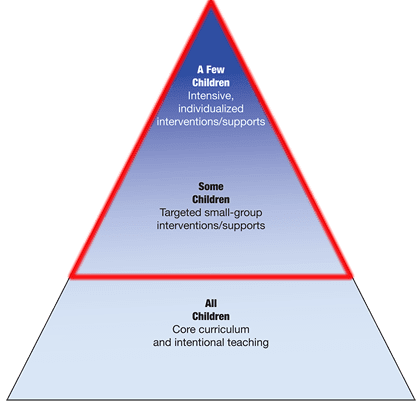 Academic: Targeted Interventions and Supports
Teachers can create specially designed listening centers for some children who need additional supports to learn. Instructional scripts containing visual and auditory cues are pre-recorded onto compact discs. Children listen to the scripts based on a supplemental curriculum using headphones and respond to interactive activities.
Visit the CRTIEC website for more information on how to use listening centers as a targeted intervention.
A teacher uses an embedded learning activity during center time with a small group of children to help them learn to identify letters (running time: 0 min. 52 sec.).
View transcript
Teacher:
Chika chika boom boom. Will there be enough room? Look who's coming, L.
Child:
I don't have that. Oh yes I do.
Teacher:
M.
Child:
M. (laughs)
Teacher:
N.
Child:
N. That you Carlos.
Teacher:
O.
Child:
I got I got, this is not, this is a U.
Teacher:
P.
Child:
Oh. There's a whole lot of room.